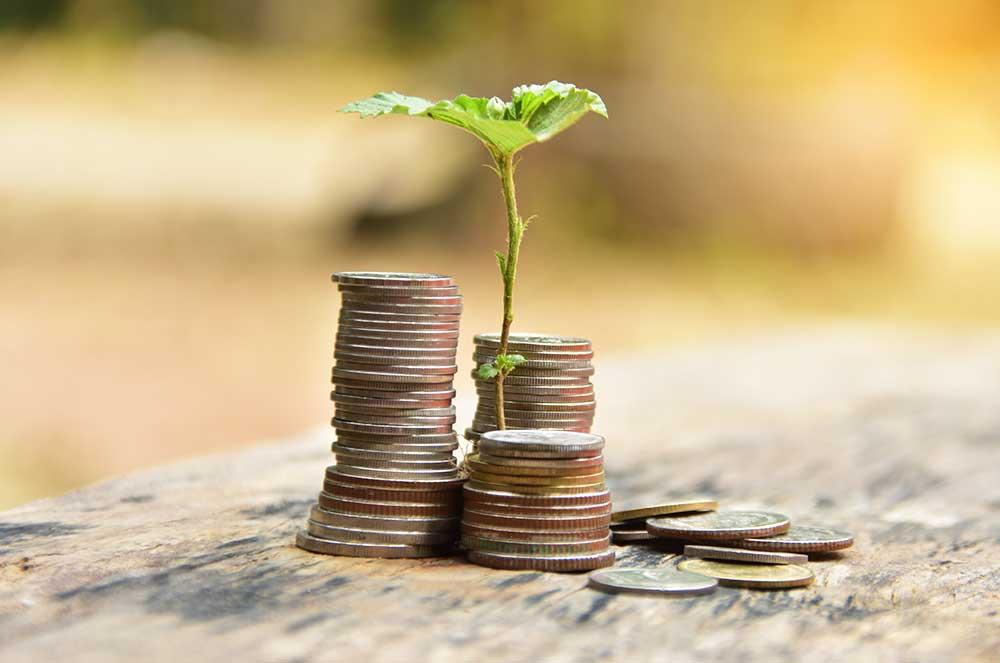 Investing Money for Beginners
Learn How To Invest Money If You Have Never Done It
Before
To familiarize with the secrets of successful investment, you should master the terminology from the very beginning in order to proceed to the next step - acquaintance with books and blogs devoted to this topic. The term "investment" can be interpreted ambiguously. In the most common form, it is designated as the input of cash and other funds into a certain business in order to generate income that exceeds the cost.
The first investment should be wise and thoroughly analyzed, so there is no reason to jump on the bandwagon, but rather think through all the details. An important circumstance in the matter of the correct organization of smart investments for beginners is the availability of initial capital. It is one of the principal moments, which many of the starters do not consider relevant. The initial capital under no circumstances should be formed from the remains of the personal budget and, moreover, from the borrowed funds. Partial or complete loss of this money will lead to the need for their replenishment and will put an end to your intentions to master beginning investment. This approach will be acceptable when you feel the pulse of finance and learn how to manage risks. Therefore, here are some vital first-time investor tips that every beginner should be aware of before starting the business.
Tips about Investment
Before embarking on this type of activity, it is necessary to understand its purpose clearly. For a beginner, it should be expressed not only in the pursuit of a specific profit but also in the practical mastery of investment skills. First of all, you should think about creating long-term investment accounts. If you tell yourself: "I want to invest $1000 and get $5000 of income," it will be not only too ambitious but also simply unmanageable with such mindset. The goal of investing for beginners is to orientate in a new kind of activity, to find the strategies and tools that best suit your character, temperament, and interests, having studied their features in a real process.
How To Invest In Stocks And Bonds
Every new business requires tons of theoretical preparation before the real practice. That is why first-time investor tips or similar literature is a must-read for your education. After being acquainted with the basics of investing, you have to choose an object. The one can understand how to do stocks and bonds work only by perceiving its essence. It is hardly worthwhile to buy a store, not even to mention the enterprise.
Apart from the financial issues, it will be necessary to solve many production tasks related to the organization of activities, supply, and sale of goods, advertising, interaction with authorized bodies. It is advisable to practice the investment skills for the beginners on assets that are maximally cleaned from non-financial elements. These include placement of funds on deposits, investments in currency, securities, residential real estate, and precious metals and slowly drifting to the sphere where you will understand how to buy stocks and bonds profitably. Each of these tools has their own characteristics, advantages, and disadvantages, which should be read in advance.
Like the first time stock investor, your investment strategies should develop a great variety if you are hard-working and determined, and their list will constantly be increasing, while some of them will go down in history. If you classify them according to the ratio of profitability to risk, they are divided into conservative, balanced, and aggressive. From the first to the last, both the size of the potential income and the magnitude of possible losses increase. When you perceive investing in bonds for beginners, it would be nice to try all approaches since the loss of a small amount of capital will not have a significant impact on the overall financial condition of the newcomer.
Investing for "dummies" in this area is quite specific but still understandable. You all have done something for the first time. This lesson may look like a mysterious and incomprehensible game. However, as you master the skills of investing, you will feel how you begin to turn from a complete zero into a professional; you will feel the excitement and desire to develop, and your wallet will steadily grow fat, responding to you in return!