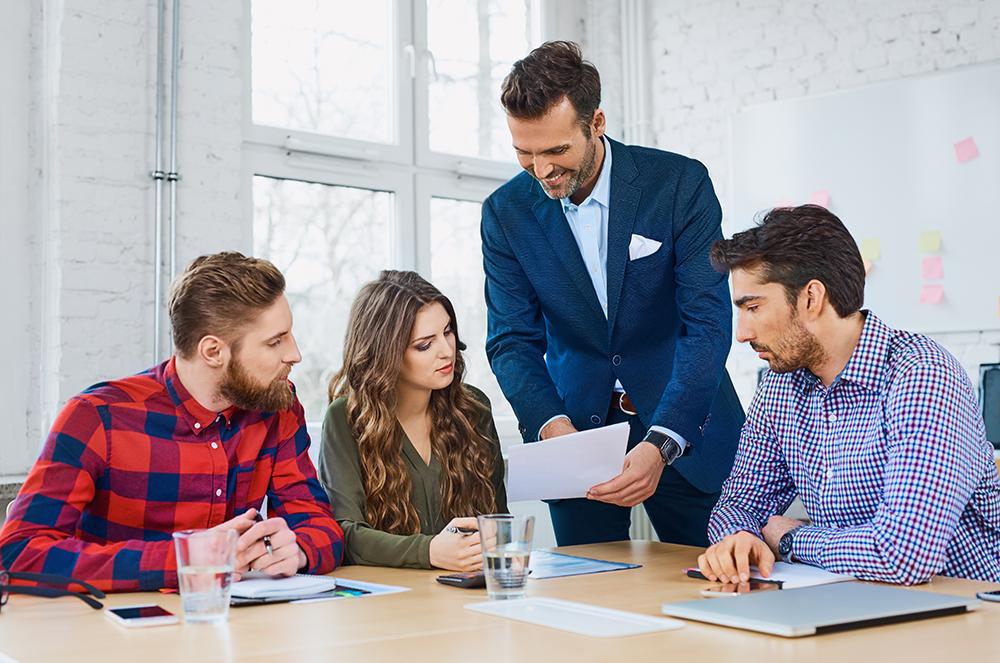 Senior Contracts Coordinator
Introduction
Sociology of work entails analyzing and understanding careers and their importance in the society. This paper looks into the career of contracts. A senior coordinator contract is charged with developing and implementing annual plans and strategies with regards to client proposal processes. As the name suggests, a senior contract coordinator is mainly in charge of the contracts proposed by the company and is, therefore, a fundamental part of the company's dealings in regard to its clients. He is responsible for drawing up proposals and formulating a time frame that is realistic for the company and convenient for the clients. He is also expected to negotiate on matters regarding cost estimates with the client. The most important aspect of this career is dealing with the company's existing and potential clients to foster long lasting business relationships and overseeing the implementation of plans so as to meet the deadlines as per the client proposals (Deci & Ryan, 2005). Being a senior coordinator contracts requires one to have a lot of information on the operational capacity of the company in order to make realistic estimates and time frames to avoid disappointing clients. Other than just formulating the proposals and contracts, this job also requires maintaining good customer relations on behalf of the company. This paper extensively examines the qualifications and responsibilities of a senior contract coordinator in a given company.
The Job
A senior contract coordinator is supposed to work under the company's senior manager of operations. They are expected to work together so as to develop and implement the annual plans and strategies for the client proposal processes since the senior manager of operations has more definitive knowledge with regards to the company's capacity in operations. The two can, therefore, come up with realistic and convenient plans that can easily be delivered without having to disappoint the client later on due to underestimation of tasks.
Academic Qualifications
As a senior contracts coordinator, one is expected to be good in estimates, business and finances. The job is strategic in that it has a heavy bearing on the company's operations in regard to the contracts drafting. Thus, the occupant of the position should be able to identify effective business approached. The required academic qualifications vary with different companies, but the relevant courses include finance, commerce and estimating.
Other Qualifications
The job is heavily dependent on communication. The senior contracts coordinator needs to be able to effectively communicate with the senior manager of operations, as well as the potential clients. This implies that communication skills are vital for the job, and thus, it requires fluency in written as well as spoken English or any other language used to conduct business in that specific company. The job requires consistent and effective communication with the senior management and other departmental work force. It also requires communication with other companies and the regulatory authorities. Thus, a senior coordinator contracts needs to be able to communicate effectively with external clients as well as competitors and regulators. The job entails cultivating cordial working relationships and, therefore, needs someone with an impeccable ability to positively interact with people at all levels, from different cultures, backgrounds and nationalities (Werbel, 2000).
Other than being good with communication and interpersonal relationships, a senior contracts coordinator needs to be a conceptualizer. The job entails conceptualizing client needs and expectations and relating them to the company's capacity to come up with realistic contracts that can be easily and accurately delivered. He also needs to be able to scrutinize a concept and add value to each of the processes so they meet the standard that is required or expected by the client. This means that the job requires a lot of understanding and insight, with maximum attention to details so as to ensure accuracy in delivery.
Having to effectively deal with client's needs and expectations often requires logical thinking. Some situations in the activities of a senior coordinator contracts will require thinking outside the box and being realistic as well as contextual. Thus, the job requires a logical thinker who does not always need to be procedural as long as he is acting within the industry regulations and mandate of the company.
Making plans that are to be followed by others requires a lot of insight into their work. But a senior contracts coordinator cannot be everywhere at all times. Thus, other than being good with estimations, he or she also needs to be a meticulous planner. He should be able to consider each and every relevant detail that may affect following of the schedule and provide room for corrective measures in case of a mishap. This means that carelessness or overlooking even the most minor details could easily jeopardize the operation, thus, there is need to be extremely careful.
Sometimes, clients may have unrealistic demands or the company may be in a situation where it cannot deliver within the proposed time frame due to a number of reasons. In such cases, a senior contracts coordinator is the one who is best positioned to negotiate with the client on behalf of the company, so as to come up with an amicable solution, either by formulating a realistic expectation with the client or being given more time to deliver (Taveira, 2001).. In order to do this and achieve positive results, senior contracts coordinator must be a keen negotiator. He must have the ability to rigorously negotiate on behave of the company, but at the same time strike a balance among all the stakeholders.
Creating annual plans that need to be followed by others requires immense time management skills. Being in charge of deadlines requires an ability to beat them individually as well. Thus, other than being able to decide how much time the other workers will require to accomplish their tasks, a senior contracts coordinator needs to be able to deliver the plans and strategies in time for the task to begin. Last, but not least, the major duty of the senior contracts coordinator is to develop and implement annual plans and strategies. This requires one to have the ability to plan realistically so that the deadlines can be met without inconveniencing the clients. This position requires one to be energetic, confident and enthusiastic as well as have relevant experience, with the ability to work under intense pressure and perform multiple tasks.
Relevant Experience
When looking for a senior contracts coordinator, most companies require someone with a little bit of relevant experience. There are a number of fields that could provide the necessary experience and these may include working in a process of estimating or costing department, proposal delivery, educational environment or any other field that requires developing realistic schedules or timetables.
Duties and Responsibilities
A senior contracts coordinator is required to work with the senior manager in providing business development and budgetary input for the development and facilitation of the client proposal process. He is also expected to be in charge of breaking down proposal requests into component parts and evaluating the cost, time and resources required. Other responsibilities include reporting on the outcomes of proposals, maintaining auditable records of all submitted proposals and their outcomes, assisting with business development for current clients and any new clientele and fostering relationships with both community and commercial representatives. These responsibilities are, however, are not limited to the ones mentioned above, as there may be additional duties and responsibilities depending on the company's needs and requirements.
Conclusion
A senior contracts coordinator is more of a company planner. He is in charge of making plans and strategies for client proposals as well as for contract deliveries. This implies that he needs not only to be objective, but also realistic and very accurate. He also needs to be able to negotiate for effective cost estimates and time frames to be met by the company. The job requires relevant experiences that give the person knowledge in fields like estimating, commerce, creating plans and strategies, scheduling time frames for delivery of the contracts and preparing proposals. The job requires personal traits like logical thinking, meticulous planning, time management, ability to work under pressure, self motivation and many others. It is a strong commitment given that the entire company's operations depend on the client proposals and the time frame for delivery that is stipulated in the plans and strategies. Thus, a senior contracts coordinator, practically, runs the company. This job is not only very demanding, but also very influential. It involves communicating with the work force as well as the clientele and the company's management. That is why effective communication skills are invaluable in a potential senior contracts coordinator. He needs to be able to interact with different people in a cordial and understanding manner so as to foster long lasting business relationships on behalf of the company.
References
Deci, E. L., & Ryan, R.M. (2005). Intrinsic motivation and self-determination in human development. New York: Plenum.
Taveira, M.C. (2001). Career exploration: theory, research, and practice. Psychological, 26, 5- 27.
Werbel, J.D. (2000). Relationships among career exploration, job search intensity, and job search effectiveness in graduating college students. Journal of Vocational Behavior, 57, 379- 394.